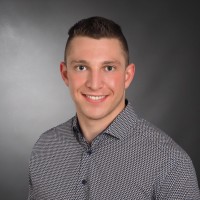 Emanuel Slany
Research Assistant, Doctoral Candidate
Fraunhofer IIS - Comprehensible Artificial Intelligence
BMBF Project hKI-Chemie
Office: WE5/04.025
Office hours: by appointment
Email :
emanuel.slany(at)uni-bamberg.de
emanuel.slany(at)iis.fraunhofer.de

Emanuel Slany holds a bachelor's degree in Political Science, which he obtained from the University of Bamberg in 2018. Also at the University of Bamberg, he achieved a Master's degree in Survey Statistics in 2020. His research was focused on numerical approximation of Bayesian neural networks. During his master studies, Emanuel Slany worked at Fraunhofer IIS. Afterwards, Emanuel Slany worked as a Data Scientist for HUK-Coburg. A year and a half later, he returned to the Fraunhofer IIS, where he is currently working on the Human-Centered AI project to integrate logic with numerics in order to make Bayesian multi-objective optimization methods interactive and explainable. He is also pursuing a doctoral degree in this research area at the chair of Cognitive Systems.
since 10/2021

Research Assistant at Fraunhofer IIS - Comprehensible Artificial Intelligence

07/2020 -

09/2021

Data Scientist at HUK-Coburg

09/2018 -

06/2020

Student Research Assistant at Fraunhofer IIS - Facial Analysis Solutions and Digital Sensory Perception

04/2018 -

03/2020

M.Sc. Survey Statistics at University of Bamberg

10/2014 -

03/2018

B.A. Political Science at University of Bamberg
The Comprehensible Artificial Intelligence research group is concerned with making AI systems trustworthy, understandable, and capable of interacting with humans.
Along with this orientation, the two main research areas are currently Neuro-Symbolic Integration, i.e. the integration of logic into neural networks, and the integration of logic into numerics. The latter has the focus on multi-objective Bayesian optimization methods.
Other research interests include:
Bayesian Deep Learning
Inductive Logic Programming
Hybrid Systems
Computational Statistical Algorithms
Ott, Yannik (2021): An explanatory interactive machine learning approach for image classification in medical engineering, supervision by Emanuel Slany and Prof. Dr. Ute Schmid.
If you are interested in writing your thesis in one of the mentioned research areas or in context of the Human-Centered AI project, feel free to contact Emanuel Slany.