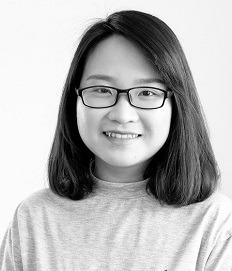 Research interests
Expatriate, job embeddedness, cross-cultural psychology
Publications
Nguyen, A., & Andresen, M. (2023). "A laugh a day keeps the failure away": The role of self-enhancing humor and host country community embeddedness in subjective career success of dual-earner expatriate couples. Frontiers in Psychology, 14(1125136) https://doi.org/10.3389/fpsyg.2023.1125136 (Open Access)
Nguyen, A., & Andresen, M. (2022). Future research on self-initiated expatriation: Emerging topics. In: M. Andresen et al. (Eds.), Wanderlust to wonderland? Exploring key issues in expatriate careers: Individual, organizational, and societal insights (pp. 279-292). (M. Andresen & J. Volmer, Book Series Eds., Human Resource Management and Work and Organisational Psychology, Vol. 2). University of Bamberg Press. https://doi.org/10.20378/irb-55785
Andresen, M., Nguyen, A., & Luong, H. (2022). Global Mobility of Employees: Issues, results and impacts of the GLOMO project. The Project Repository Journal PRJ, 14(7), 76-79. https://doi.org/10.54050/PRj1419193
Nguyen, A., & Andresen, M. (2022). "A laugh a day keeps the failure away": How do self-enhancing humor and community embeddedness promote subjective career success of dual-earner migrant couples? In: Posterausstellung Geschlechtersensibel forschen, Bamberg/Germany, December 14, 2022.
Nguyen, A., & Andresen, M. (2019). Why expatriates stay abroad: A systematic review on expatriates' job embeddedness abroad and presentation of a research map. In: Proceedings of the European Academy of Management 2019 Conference 'Exploring the Future of Management', Lisbon/Portugal, June 26 - 28, 2019.
Andresen, M., & Nguyen, A. (2022). Wie die Integration von Zugewanderten gelingen kann. Deutsche Optikerzeitung DOZ, 07/2022, 29-33.
Projekt
Dissertation Project: "Managing expatriates' retention via job embeddedness"
Academic Background
M.Sc. in Social and Organizational Psychology - Leiden University, The Netherlands

BA in Personnel Organizational Psychology - Vietnam National University, Vietnam
Work experience
2018 – 2021 EARLY STAGE RESEARCHER - GLOMO, Otto-Friedrich-Universität Bamberg, Germany

2018 – 2021 RESEARCH ASSISTANT - Worldwide Orphans Foundation, Vietnam

2017 – 2018 INTERN HR BUSINESS PARTNER GLOBAL SUPPLY CHAIN - Henkel Global Supply Chain B.V., The Netherlands

2016 – 2017 TRAINING COORDINATOR (RTC – SEA Region) - TetraPak Vietnam, Vietnam

2016 – 2017 SENIOR TRAINING OFFICER - Manulife Vietnam, Vietnam
Scholarships
Leiden University Excellence Scholarship (LExS) (2017)
Scholarships for good academic performance – Vietnam National University (2011-2013)