Admission and enrollment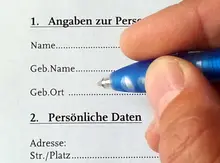 The admission to the undergraduate program in Sociology is unrestricted. New students may start their studies in the winter (October) or in the summer (April) semesters. Formal admission requirement is a general or subject-specific higher education entrance qualification.
Enrollment takes place in the Student Record Office ("Studierendenkanzlei") at the University of Bamberg. Please visit the Student Record Offices website (only available in German) in order to check the current dates for enrollment.